More about the Course
Watch this quick video to learn more about this course
Looking to get into the DevOps space?


Interested in taking your career to the next level?
Decided to get more involved with automation and Infrastructure as Code?


Do you want to learn Terraform?
Are you attempting the Terraform Associate Exam?




You've come to the right place!


In this course you will get to:
Learn everything you need to know about Terraform to ace the Terraform Associate Exam
8+ hours of video content
Instructor has his camera on making you feel that you're right in the classroom
Hand-drawn animated diagrams to help you grasp the topics better
Lots of hands-on labs to learn by doing
English closed captions so you won't miss a word
Quizzes to help you grasp the material well
Join our Community




Prerequisites
An open mind and a willingness to learn
Basic knowledge of the Linux terminal
No coding experience required (but good to have)
A computer with Internet access
Audience
Practitioners and technology managers looking:
For an introduction to Infrastructure as code with Terraform
To take the HashiCorp Terraform Associate Exam
Course Objectives
By the end of the course, you will be able to:
Explain the benefits of Infrastructure as Code
Gain a solid grasp of the architecture and benefits of using Terraform
Write Terraform code to build infrastructure to host an application in AWS
Take the Terraform associate exam
Apply what you've learned in real-world scenarios beyond the certification
Course Outline
Section 1: Course Introduction and Setup
Section 2: Infrastructure as Code Concepts
Section 3: Terraform in Action
Section 4: Terraform Architecture
Section 5: Resources and Data Blocks
Section 6: Variables
Section 7: Expressions and Functions
Section 8: Modules
Section 9: Terraform Cloud
Section 10: Secrets Management Patterns
Section 11: Exam Preparation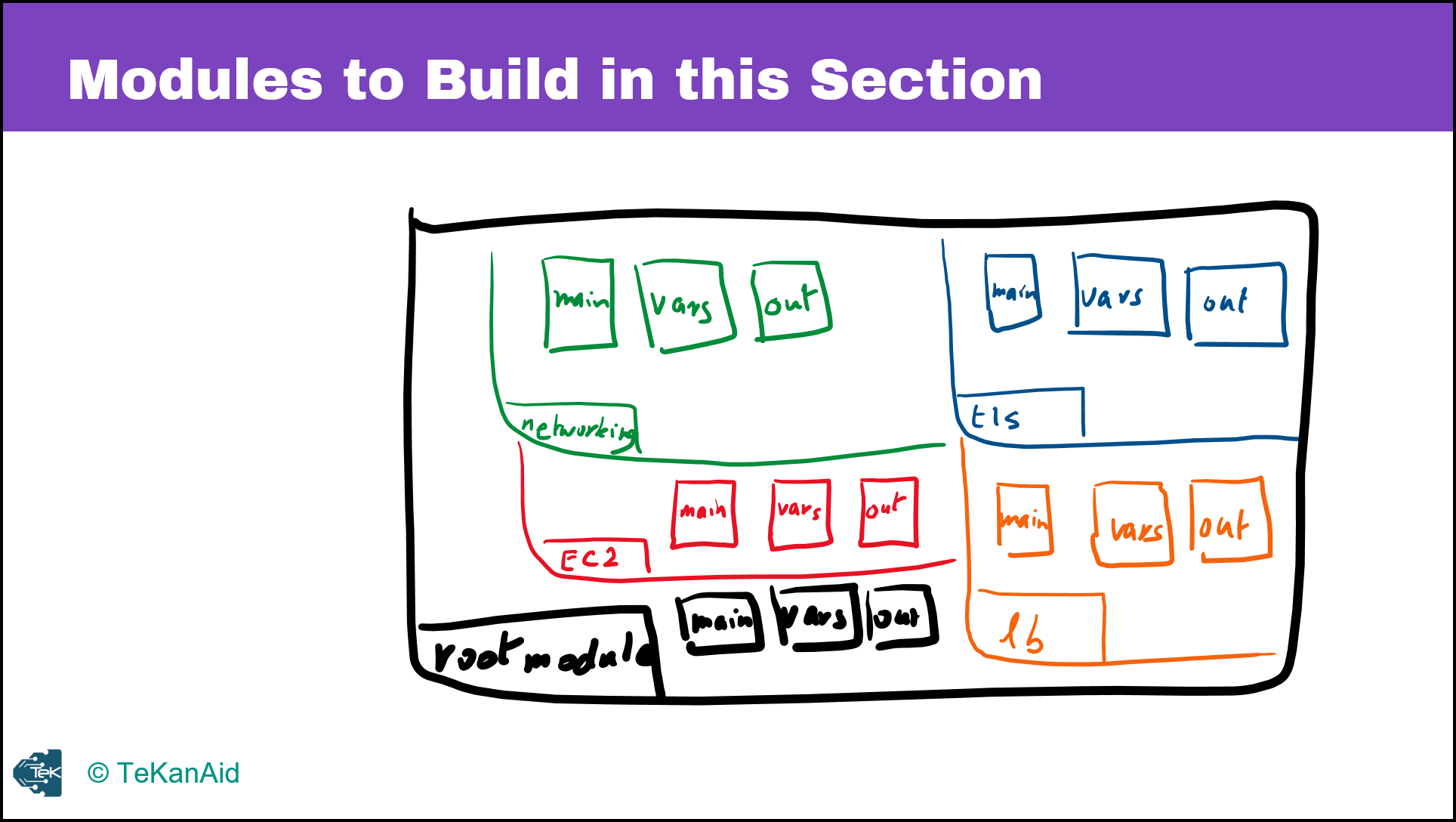 Hand-drawn Animated Diagrams
Hand-drawn animated diagrams to help you grasp the topics better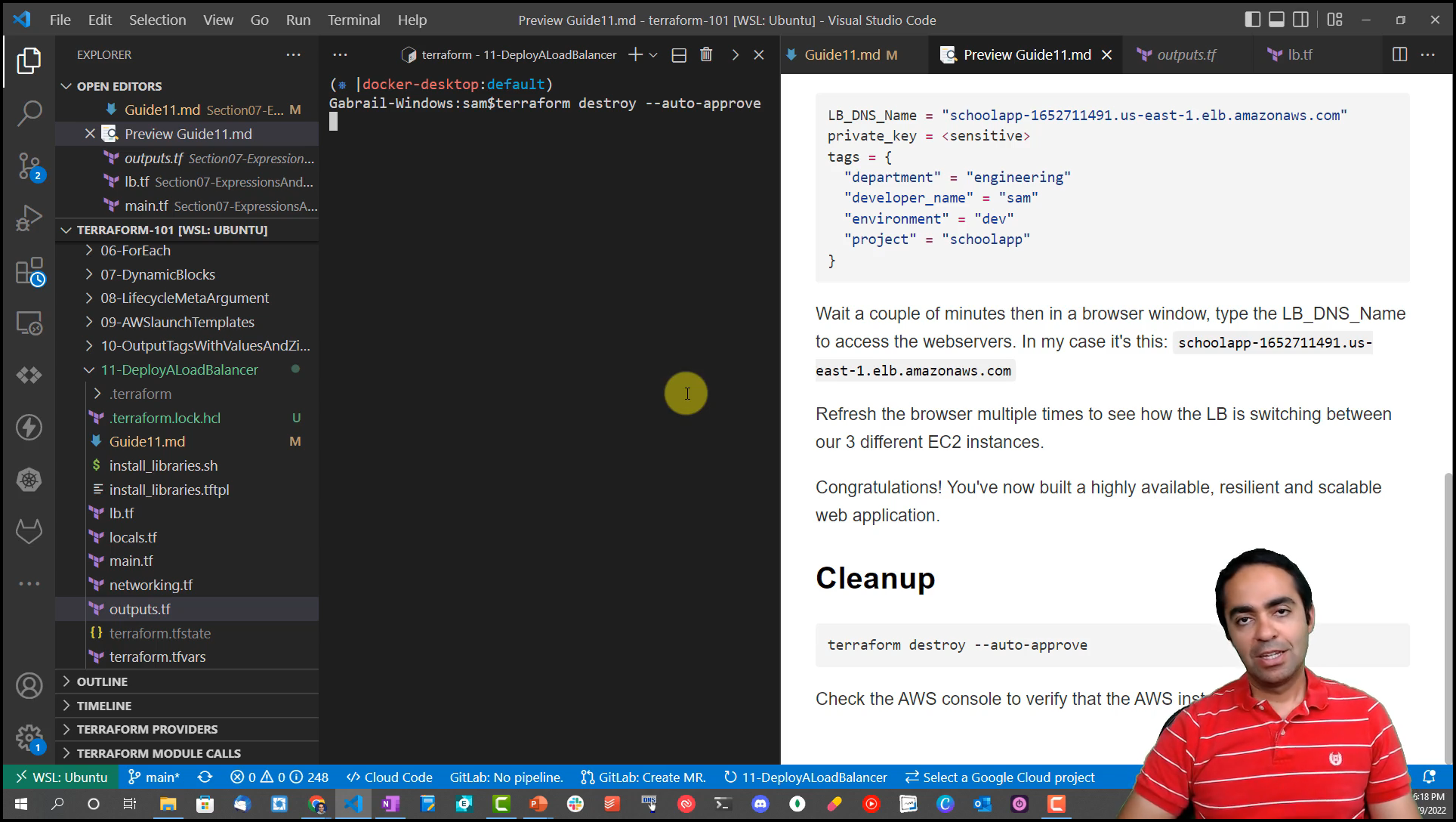 Hands-on Labs
Lots of hands-on labs to learn by doing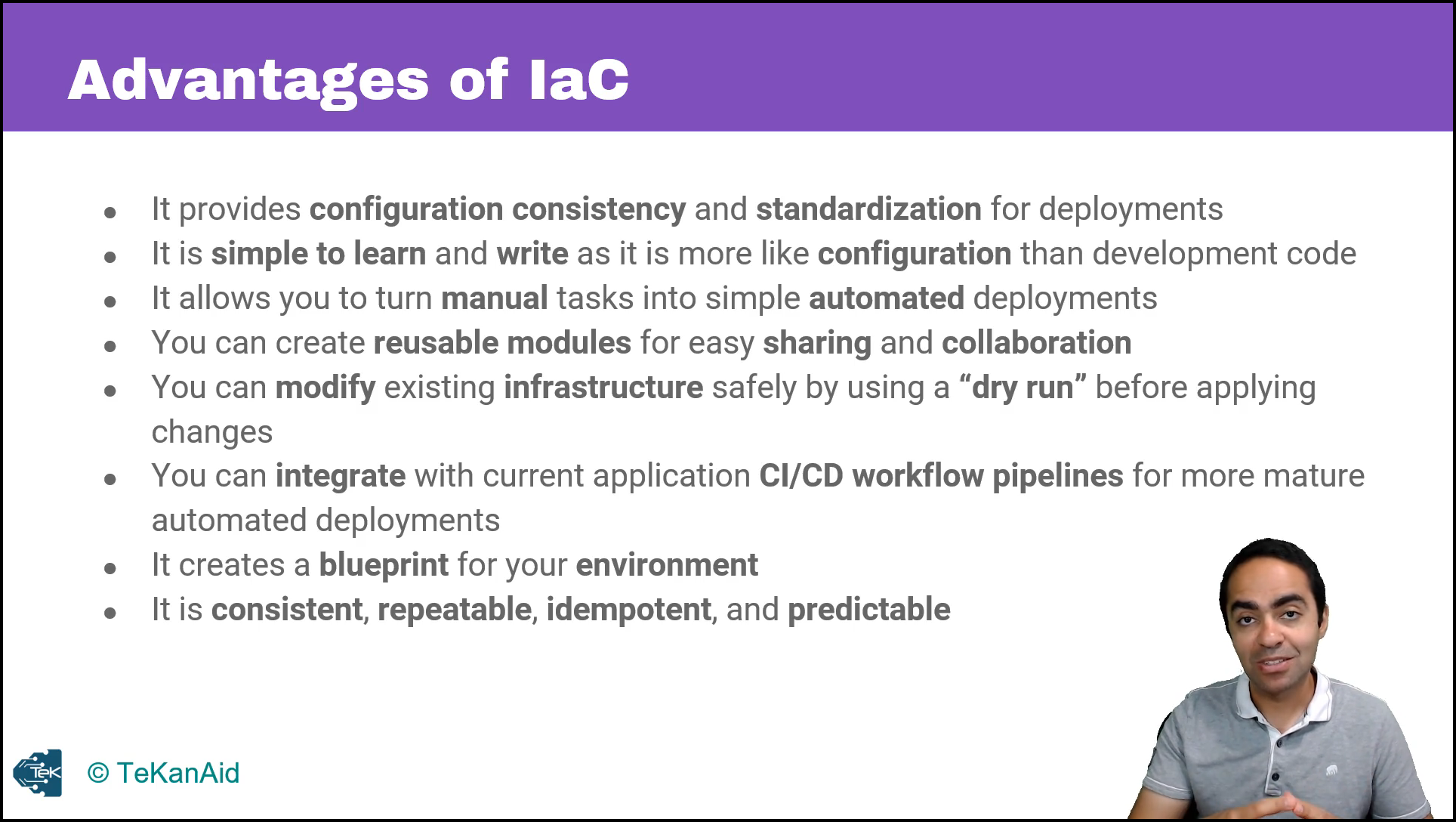 Instructor's Camera On
Instructor has his camera on for all of the 8+ hours of course videos making you feel that you're right in the classroom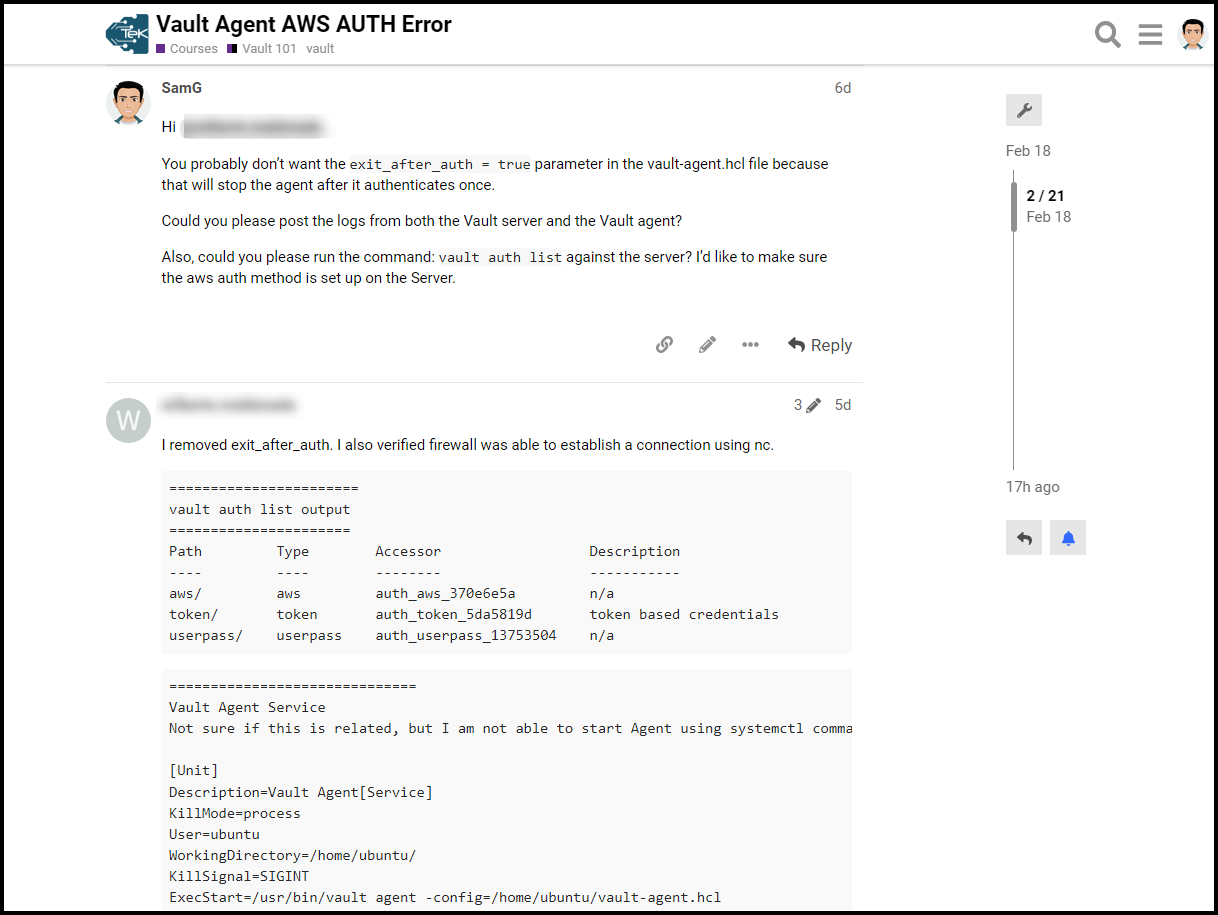 Join our Community
Community support to ask questions and collaborate
So what are you waiting for?
Enroll now!
Course Mindmap
This is a visual of the Course Content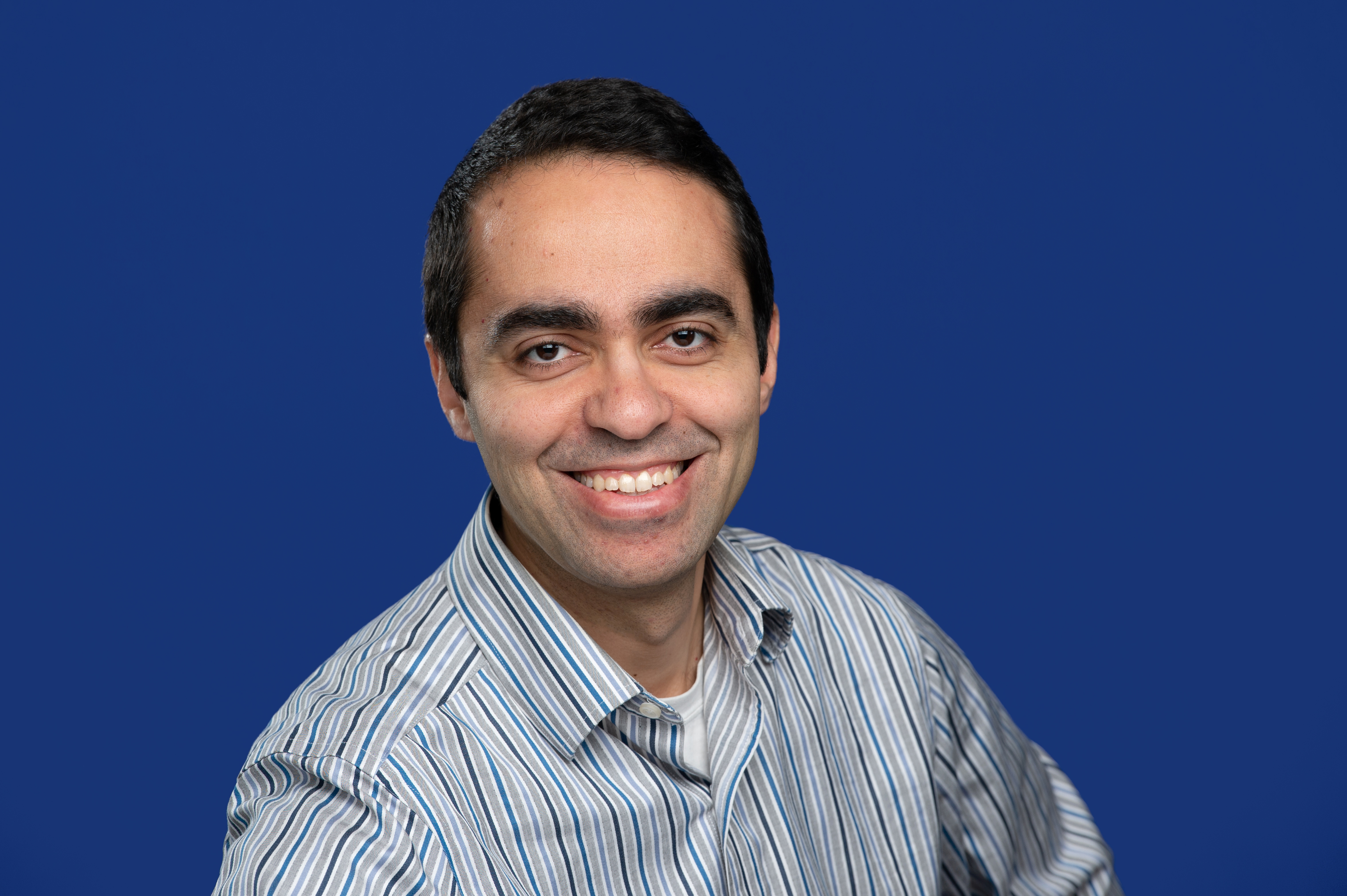 I'm a husband and father of two wonderful boys. I'm also very passionate 🔥 about all things technology. From when I was 10, I had a dream to become a computer 💻 engineer one day. Here I am today living the dream!
Thanks for visiting TeKanAid University. My goal is to teach you all things DevOps. Below are some of the things I've done over the years. I'm confident that I can help you achieve your dreams too.
15+ years of experience in various Information Technology fields from Telecommunications, Computer Networks, Digital Transformation, DevOps, Cybersecurity, and IoT
President of TeKanAid Solutions Inc. building online content in the DevOps space
Previous - Sr. Solutions Engineer at HashiCorp
Pre-Sales Engineer at multiple US start-up vendors interacting with many enterprise customers
Master of Applied Science in Electrical and Computer Engineering - University of Waterloo in Ontario Canada.
For more info about me, check this link
Check your inbox to confirm your subscription
Frequently Asked Questions
This is a beginner level course on Terraform. If you've just started to learn about Terraform or interested in taking the Terraform Associate Exam, then this course is perfect for you.
This course contains more than 8 hours of video content with the instructor's camera on making it feel as if you're right there in the classroom
You will have unlimited access. There is no time limit as long as you remain enrolled in the course.
This means that the course is still being built and not yet fully complete.
Yes, the course is discounted at 50% off. Use the coupon: TERRAFORM101PREV and please note that this coupon will no longer be valid once the course is complete.
I'm working hard on this and my plan is to have it finished by October 15, 2022. I will release the material as I complete it.
The course will be offered at full price and the 50% off coupon will expire.
Yes, I will refund your money within 30 days of purchase. Please send me a message letting me know why you're not happy and I will do my best to help you out. If you still would like a refund, I will get it processed for you.